Our Services
---
Financial & Retirement Planning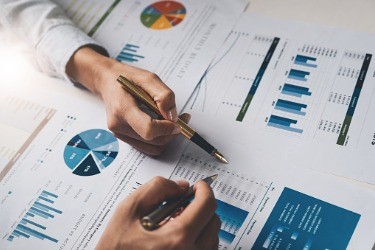 We give you access to the investment management experience of leading institutional and high-net-worth money managers. This breadth of product and service offerings enables you to meet a broad spectrum of investment objectives and asset protection. Through a comprehensive approach, we can help you plan for financial independence and long-term security.
Asset Allocation
We can help create a financial strategy that looks at your total financial picture and gives you a comprehensive road map for organizing and addressing your major financial goals, whether it is saving for retirement, education funding, addressing your investment goals, or leaving a legacy for your heirs and charitable interests.
Risk Management & Insurance Planning
We offer a variety of strategies designed to assist you in achieving your short- and long-term financial needs. We do so through the implementation of products and services that may include life insurance, annuities, disability, long-term care planning, health insurance, and business planning.
High Net Worth Estate Planning
To design an effective estate plan incorporating your financial objectives, we offer strategies to help you conserve your assets and protect your estate from tax obligations. Such strategies include trusts, gift strategies, and life insurance. In addition, we assist you with the coordination or restructuring of insurance policies, early inheritance, spousal support, and overall investment strategies.
Company Retirement & Benefit Plans
We are committed to assisting clients with financial programs offered through their work, such as offering a qualified retirement plan, health, and life insurance, a successful benefits package that can provide protection, security, and preparation for life events. We can help you decide which benefits to offer and implement them to help you succeed in recruiting and keeping the best employees.
---